From the frozen north comes a beguiling montage of mythical beasts and melodies. Dual fiddle assault backed with high and low guitars and drums.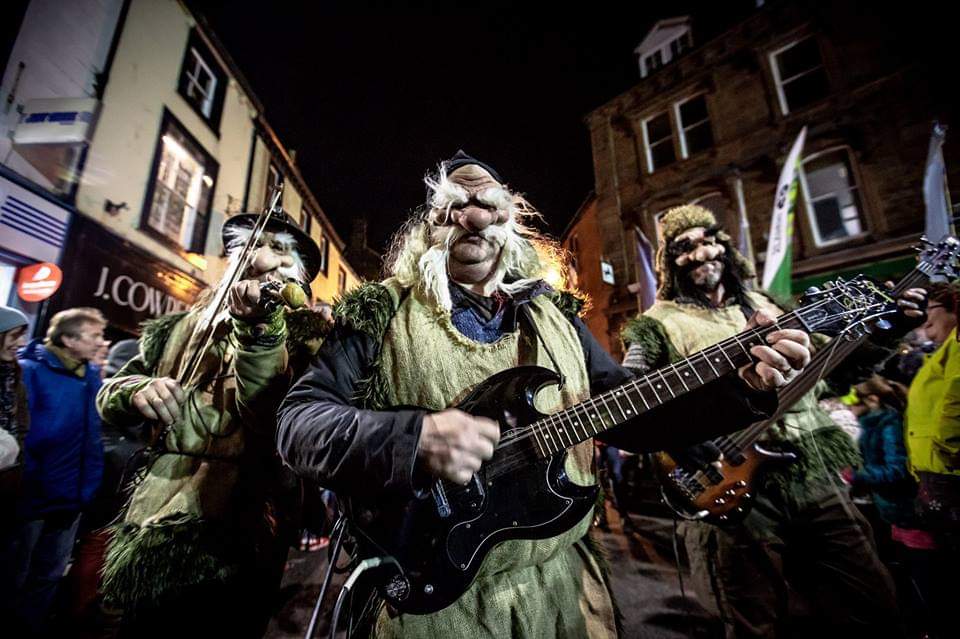 A beguiling montage of mythical beasts and melodies, combining hard-driving rock and pulsing rhythms with traditional Scandinavian folk to create a heavy groove perfect for traditional dances like the polska and moshing. BAAB come with a translator and storyteller; so much more than 'just a band'!
Drawing heavily on Scandinavian folk traditions, their gargantuan groove-laden backing bring some welcome darkness to the bittersweet northern melodies. BAAB are just as happy performing on stage or as walkabout street entertainers as they are relaxing underneath bridges or in caves. Roving freely amongst shoppers or festival goers, their highly potent musk ox sound system bleats their sonic barrage to the masses, wherever they roam.
Celebrating the arrival of their forthcoming CD, BAAB will be appearing at a number of festivals across the UK in the coming year. For more information about the band and enquiries about bookings, please contact us.