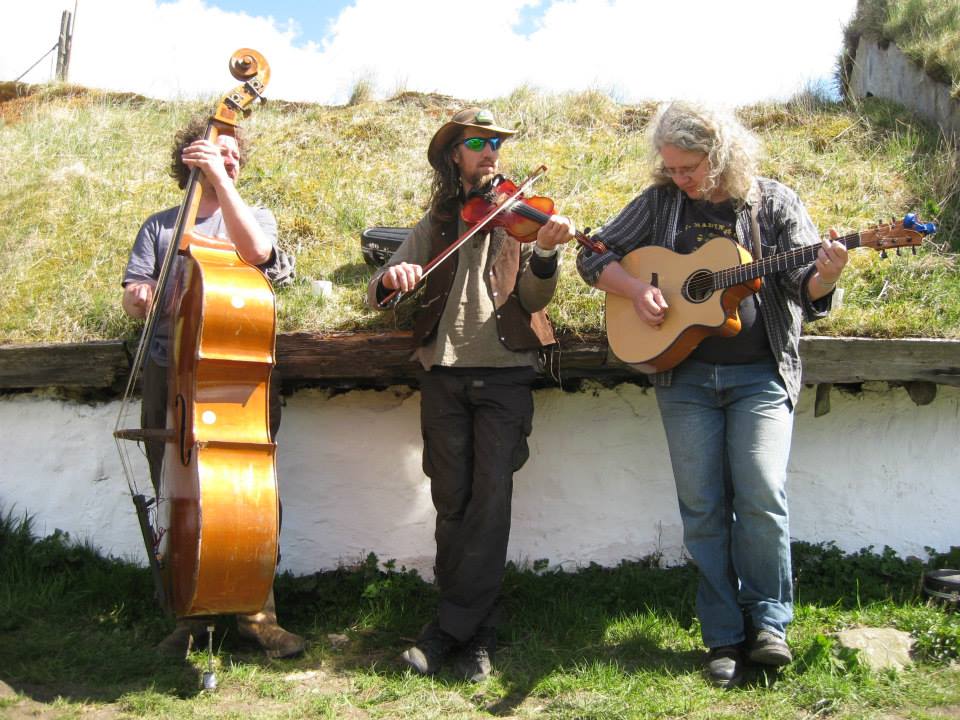 Three men, 14 strings* and a whole lot of wierdness.

Or weirdness, according to personal taste.
The Wierdstring Band came into existence in the early years of a new century although we're too polite to say which one. Their stated objective was combining their inimitable instrumental skills with a veritable smorgasbord of musical genres, ranging from French mazurkas and Swedish Polskas to electropop and Motorhead, all perfectly remodelled to adapt to the range of fiddle, guitar and (mainly double) bass. Sometimes, they would mangage to do all of this within the space of one song.
Springing initially from an anarchic approach to playing in sessions, where they might accept requests but then would decide on the manner in which they performed them, the band branched out to also become a uniquely entertaining ceilidh band, as well as highly-acclaimed festival performers, taking their unique blend of all kinds of folk music (much of it from the last century) to delighted audiences across the UK.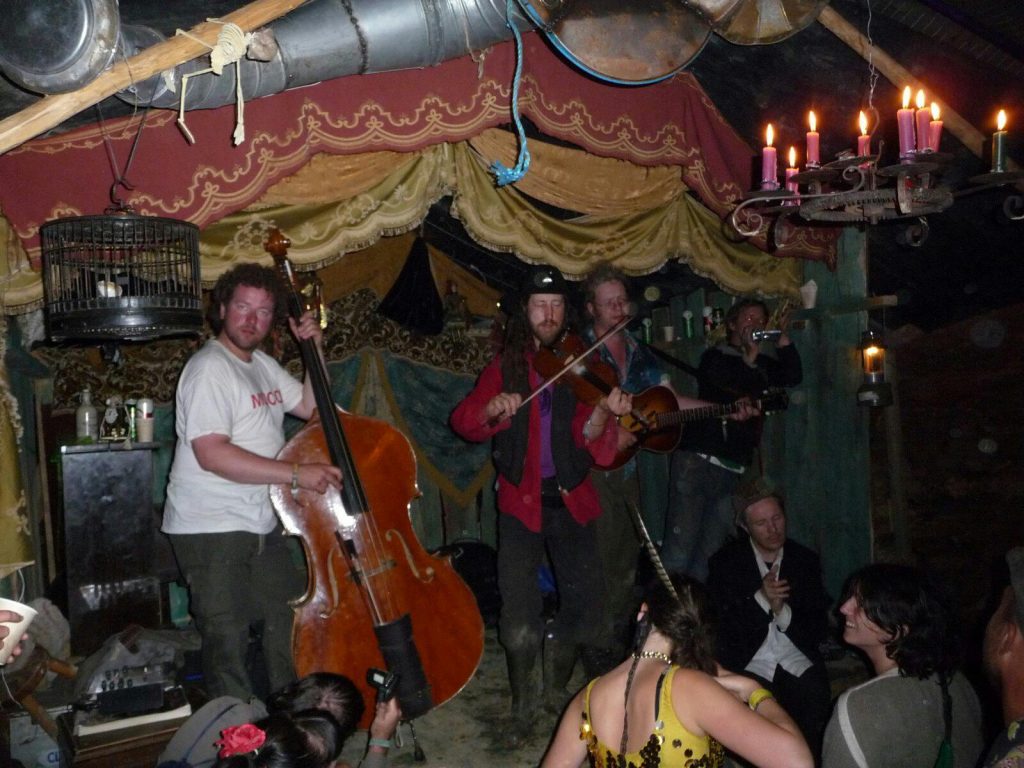 A highly individual group The Wierdstring Band are immensely adaptable to almost any situation, whether holding court around friendly campfires, running sessions and workshops, calling ceilidhs, or performing on festival stages both great and small whilst combining humour with a very broad repertoire of music from around the globe.
For more information about booking the band, see our contacts page and get in touch.